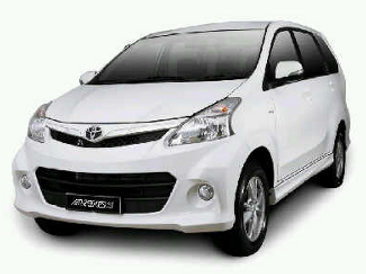 2012 Toyota Avanza specification All New Avanza latest series
2012 All New Avanza Avanza few days.
How is this brand-new car specs?
Here bocorannya specification Avanza All New 2012 Toyota Avanza latest series

According to the plan of the car manufacturer Toyota will soon do the ceremonial launch of the All New Avanza 2012 in the next few days.
Most were reportedly also been opened by the Japanese manufacturer.

Lucky to get a fairly complete specification 'cars a million people' of the brochure is the car that reaches the editor of a source.

The source went on to explain that the latest generation of the All New Avanza will be divided into four variants.
Two variants, 1.3 E and 1.3 G will carry 1298 cc engine.
While variants of 1.5 G and Veloz will bring the 1495 cc engine.

Many of the changes that will be raised and penambaha Toyota on this anyarnya car.
From the exterior, this car will have a line of completely different design with the existing Avanza.

It can clearly be seen in various corners of the car.
Similarly, features that will be applied or crossbar rim design that fills the foot of this car.
For the 1.3 variant that will fill the wheel size 185/70 R14.
While the 1.5 sized 185/65 R15.

Each variant of the All New Avanza will be equipped with rack & pinion steering system with Electronic Power Steering (EPS) Steering & Tolt that will pamper its passengers.

There is also a New Combination Meter with Digital LCD, New Sliding Seat & One Touch Tumble and Bottle Holder & Multi Storge that allows the passengers to put favorite drink.

Especially for variants 1.3 G and 1.5 G and Veloz will be equipped with New Parking Sensor with rear reflector.

As for the two variants namely 1.5 G and Veloz also be equipped with a New 2 Din Audio CD MP3 and outer mirrors with turn signal lamp new in her rearview mirror as well as some chrome accents on the exterior.
Audio on Avanza 1.3 G will only contain 1 Din MP3 CD.

Performance suspension was already corrected by adjustments to the suspension system Macpherson Struts and rear suspension per snail that enhance stability and comfort and is also equipped with Upper Spring Insulator to increase cabin space of silence.

For Toyota transmission provides a choice of manual and automatic transmissions in the Avanza 1.3.
Surprisingly in the Avanza 1.5 G manual transmission is only available course.

"If Veloz brochure should not be taken. But the possibility of differences with 1.5 G was limited to accessories, such as the addition of audio controls on steering wheel, and others. The possibility of manual and automatic transmission is just not clear as well," he said.

Veloz itself is a designation for the type of top Avanza.
So if once there Avanza 1.5 S, is now a variant of it is gone and its role could be replaced by Veloz.

As for its tagline, Avanza Veloz will use the phrase 'Sensation of a Unique Ride', while the Avanza 1.3 E, 1.3 G and 1.5 G in the brochure which has gained tagline 'One to One Million Dreams.'

The following specifications All New Toyota Avanza Avanza 2012:

Dimension

Length: 4140 mm
Width: 1660 mm
Height: 1695 mm
Wheelbase: 2655 mm
Ground clearance: 200 mm
Foot distance: 1425 mm front, rear 1435 mm

Chassis

Transmission: 5-speed manual, 4-speed automatic
Steering system: Rack & pinion with Electronic Power Steering (EPS) Steering & Tolt
Front suspension: MacPherson Strut with Coil Spring
Rear suspension: 4 link coil spring with lateral rod
Brakes front: Ventilated disc
Rear brake: Tromol
Tire size: 1.3 liters: 1.5-liter 185/70 R14: 185/65 R15

New Avanza engine 2012

Type of engine: IL, 4 cylinder, 16 V, DOHC, VVT-i
Fuel: Petrol
System: Electronic Fule Injection (EFI)
Tank capacity: 45 liters

1.3-liter

Machine code: K3-VE
Displacement: 1298 cc
Maximum power: 92 PS at 6,000 rpm
Maximum torque: 11.9 kgm at 4,400 rpm

1.5-liter

Machine code: 3SZ-VE
Displacement: 1495 cc
Maximum power: 104 PS at 6,000 rpm
Maximum torque: 13.9 kgm at 4,400 rpm

Color All New Avanza 2012:

Silver Mica Metallic, Dark Steel Mica, Light Blue Metallic, Maroon Mica, Mica Gray, Champagne Metallic, White, Black Metallic.